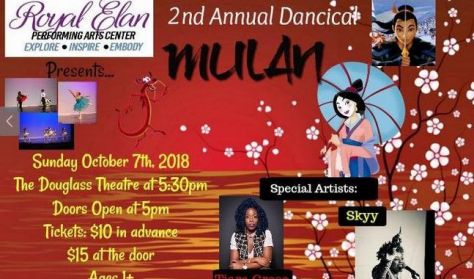 2nd Annual Dancical "Mulan"
October 7, 2018 @ 4:00 PM
$10 in advance (discount added automatically at checkout) for all ages above one and $15 at the door. 
Come bring out the whole family as you watch (this dancical of dance and movement no words) of Mulan and friends go through a journey not only to help her save her country of China from the Huns, but to find her true self and bring honor to her family. Feel free to come dressed in your best Chinese attire! Great event to celebrate your special occasions.