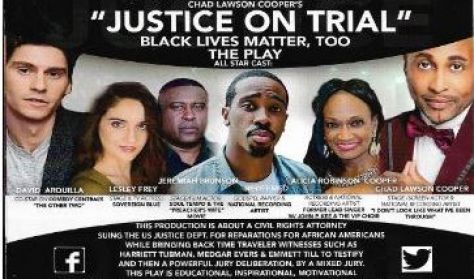 Justice On Trial. Black Lives Matter Too...
7:30 PM | $47 VIP | $44 General Admission
A civil rights attorney suing the US Justice Dept. for reparations for African Americans while bringing back time traveler witnesses such as Harriett Tubman, Medgar Evers and Emmett Till to testify and then a powerful jury deliberation, by a mixed jury.  This play is educational, inspirational, and motivational while attempting to bridge the gap of racial divide in America.