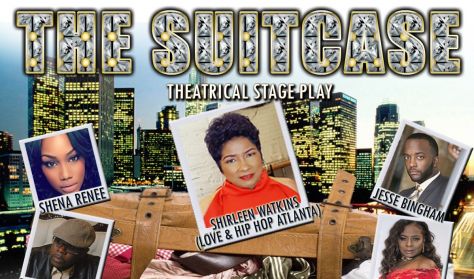 The Suitcase
November 3 @ 3:00PM & 7:30PM
ADVANCED PURCHASE PRICE: If available/advertised, Advanced Purchase Discounts will be added in automatically at check-out, after the seat selection.
US $ 20.00 - US $ 30.00
2 ticket type
The Suitcase" is an intense, juicy, emotionally charged theatrical stage play written by Ruby Manuel and Directed by, Kevin Smith, "The Suitcase" is a must-see! Based off of the Best-selling novel " The Suitcase. This theatrical stage play is filled with suspense and mystery about a woman name Jewel Dupree whose life began spinning out of control the minute she meet and married her now husband John Dupree; a mobster who is only in the marriage for Jewel's fortune. It is a story of heartbreak, miss-trust, lies and deceit that will literally have you sitting on the edge of your seat. 
Come one come all, you won't want to miss a second of the dramatic beginning, middle and ending of THE SUITCASE!
VIP AFTER-PARTY (Requires VIP Ticket)9:30 PM - 11:30 PM