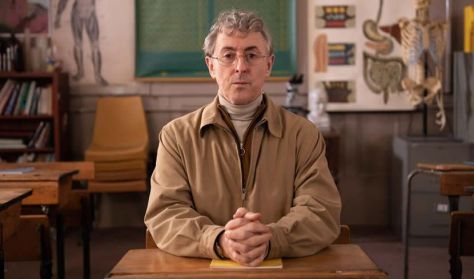 Macon Film Guild Presents: "My Old School"
Date: Sunday, October 9, 2022 at 2:00PM, 5:00PM & 7:30PM
Tickets/General Admission: $5
ADVANCED PURCHASE PRICE: If available/advertised, Advanced Purchase Discounts will be added in automatically at check-out, after the seat selection.
US $ 5.00
General Admission
In 1993, 16-year-old Brandon Lee enrolled at Bearsden Academy, a secondary school in a suburb of Glasgow, Scotland. Brandon had been privately tutored in Canada while he accompanied his mother, an opera diva, on tour before her tragic death. The bright student surprised teachers by blazing toward his goal of entering medical school, displaying knowledge beyond his years. Brandon found friends despite his initial awkwardness, took bullied students under his wing, and even starred in the school's production of South Pacific. But then his unbelievable secret was revealed.  Docu-Drama, United Kingdom, 1 hour 47 minute
Warning! The basket time limit is about to expire!
estimated time left:
00:00
Time limit has expired. Please, put item(s) in to basket again.
---